Beach Sunset Yoga In Tarifa
Nothing can beat a yoga session on the beach when the sun sets in Tarifa. So peaceful, calm and colorful. A relaxing yoga class with the sand under your feet and the sun on your body is a mind-expanding experience. The Tarifa vibe will boost your energy and happiness.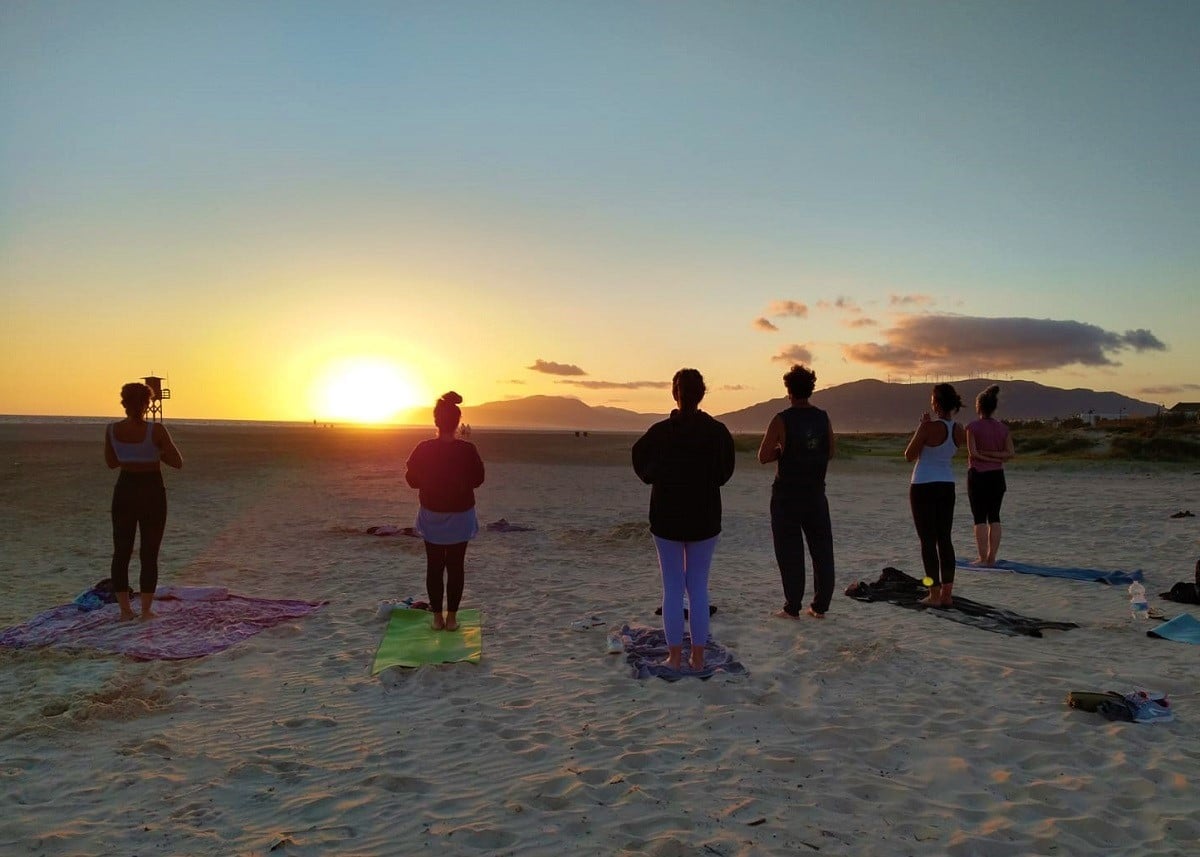 Enjoy this unique experience of yoga practise next to the Atlantic ocean. A great practice of flowing postures is awaiting you! Allow yourself to enjoy the sound of the ocean waves whilst you move your body and breathe consciously! An experienced not to be missed!
Respira Centro Holístico Tarifa organize every day of the year, if weather conditions permitting, beach sunset yoga classes for all levels. The beach sunset yoga class is a voluntary based donation so give what you can in return for a complete yoga practise!
©tarifatravel