The best family hotel in Tarifa is beach hotel Dos Mares. Tarifa is home to one of the loveliest beach-side family hotels in the whole of Andalusia
The hotel Dos Mares is a gathering place for an array of colourful characters, which at any time can include sportsmen, actresses, celebrities, singers and models. All come here to enjoy its peace and quiet, relaxing along the white wide sandy beaches.
What makes the long-standing Dos Mares hotel of Tarifa really special is the home from home feeling it affords its guests, its privileged beach setting and the high quality of service offered.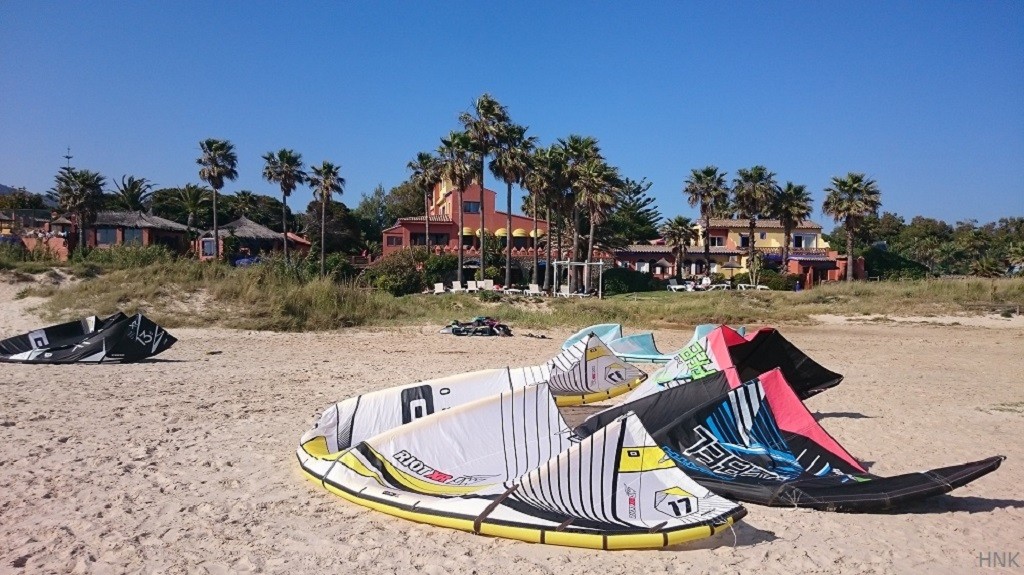 The Dos Mares also offers a wide range of leisure activities for all the family to enjoy, including a paddle court, an expansive swimming pool, the chiringuito (beach bar), a gymnasium, a tennis court that would make a full pro turn green with envy, an equestrian school, horse riding along the beach, walking or mountain biking in the surrounding unspoilt countryside abundant with local flora and fauna, and of course the well-known wind and kitesurfing school that has staged several phases of the Windsurfing World Cup plus countless events, including the Toro Andaluz wave sailing classic and the Red bull kitesurf sky ride. Kitesurfers rate Los Lances beach as the best spot for kitesurfing in Europe.
Special events for kids, information at the desk.
After a hard day´s exercise, there´s nothing quite like sampling the culinary delights of the Mediterranean diet served up by polite and friendly hotel staff whilst taking in the magnificent views of the atlantic ocean.
Enjoy your stay.
At the surf school you can rent kite and windsurf gear and take lessons.
©tarifatravel