The Number 1 Kitesurf Destination In Europe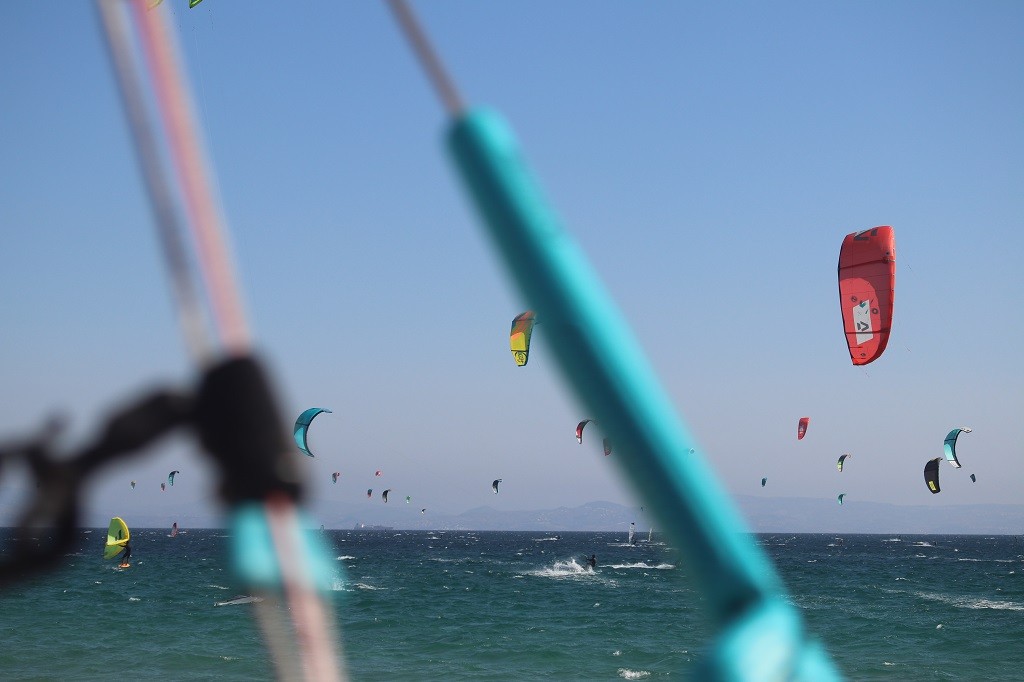 Tarifa is located at the strait of gibraltar, where the wind is always blowing, or from the Mediterranean Sea, so called Levante wind (warm) or from the Atlantic Ocean, so called poniente wind (fresh).
Guaranteed Wind
Mild Temperatures (18°C / 32°C)
320 days of sunshine
Wide White Sandy Beaches
Transparent Waters
Quality Kitesurf Schools
Experienced Kitesurf instructors
New Kite Gear Rentals
Best Sailing Conditions
Tarifa attracts thousands of wind and kitesurfers from around Europe who come here to enjoy what they love most … Wind.
The percentage of windy days with more then force 4 Beaufort is approximately 80% per year. In the summer months it reaches up to 90%, when the warm Levante wind blows. During the winter months when the poniente is the dominant wind, the percentage is 70%.