The Best Tapas Bars In Tarifa
Going for tapas in the historic center of Tarifa is not only a tasty experience, but also a cheap way to eat out. For about 10 to 20 Euro per person you have eaten very well.
The historic center hides a lot of tapas bars of excellent quality, although you have to look for them a bit. The most famous street to find good tapas bars is Calle Guzman el Bueno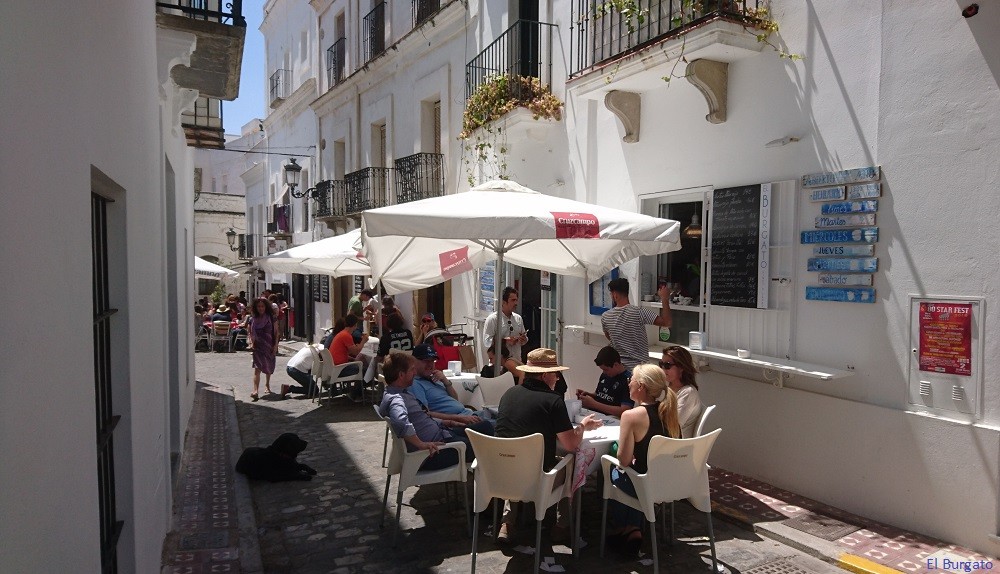 It starts at the entrance of the castle and ends 600 meters further at the Mirador. This beautiful Andalusian street in the old town of Tarifa is packed with tapas bars, making calle Guzman el Bueno one of the most popular streets to go out eating tapas in Tarifa.
Calle Sancho IV El Bravo. Near Calle Guzmán el Bueno you find Tapas bar El Francés, the most authentic and smallest tapas bar in Tarifa.
Plaza de la Paz, a cozy little square in the heart of Tarifa. A wide variety of spanish tapas at tapas bar El otro Milli, in the shade of orange trees
In Calle Mariano Vinuesa (between center and beach) is Tapas Bar El Picoteo, locals favorit spanish tapas bar. With a very good quality-price ratio.
What is striking in this list is that all these tapas bars are run by couples who share their passion for Spanish cuisine and tapa culture with us.
©tarifatravel