Whether you are looking for a quick bite or a luxury restaurant for endless dining, these are the best restaurants in Tarifa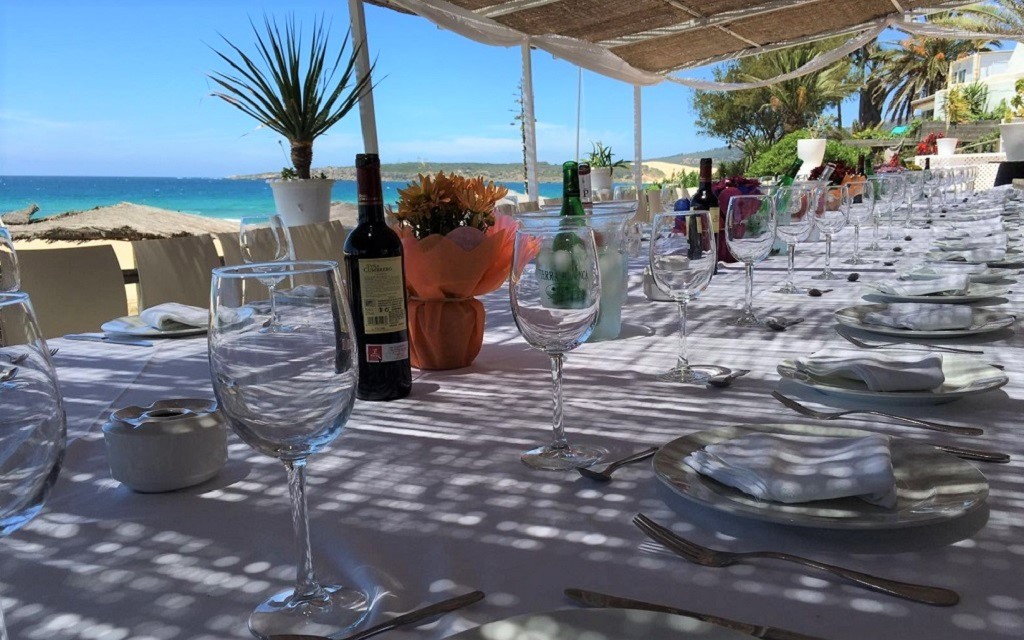 La Casona
Restaurant La Casona is the perfect place to have a bite with your friends. Tasty dishes at reasonable prices. There is a nice informal atmosphere here. As they say themselves; do not expect white tablecloths and fuss, but a cheerful place to enjoy the best of the spanish cuisine
El Cocedero
They serve tasty fish dishes here. Fresh and prepared with local ingredients. El Cocodero's specialty is the preparation of Almadraba tuna in various traditional ways. It is always pleasantly busy. A good spot to have a bite to eat with friends
El Francés Silos
A restaurant, bar at the top of the old town. That's Francés Silos. It takes maybe a while to find the restaurant. But this quest is more than worth it, because you eat the most delicious dishes here. Mostly prepared with local ingredients. In good weather, the roof terrace with a view of Africa is open. If you really want something different and want to be surprised then you have to go here!
Petit Bistro
One of our favorites is restaurant Petit Bistro, on the Alameda. Here you can enjoy the culinaire highlights of the french cuisine, in a cozy romantic setting. Dining on a terrace. Candles, incense, peace, relax.

Restaurant Tijuana
Do you love burritos, tacos, nachos, quesadillas and, in due time, a shot of tequila? Then Mexico is the land of your dreams. Good news: You don't have to leave Tarifa to enjoy Mexican food. Restaurant Tijuana serves delicious mexican dishes, choosing your dessert is not that difficult, just go for the churros. Restaurant Tijuana is next to the skatepark.
Pachamama
Pachamama is one of the most popular grill restaurants in Tarifa. We understand why? The atmosphere is nice, food is good and they play good music. It is a nice place to eat out with friends, relax on the couches and enjoy a tasty burger, pizza, a steak, a salad or drinks.
Hurricane
If you want to eat out for a night and want to be pampered, then you are in the right place at the restaurant of hotel Hurricane. You can choose from 2, 3, 4 and 5 course dinner. The dishes are all prepared with the best seasonal products. During the summer months the tables are set in the romantic garden.
El Rastrillo
In Facinas, at the bottom of the town, you find Restaurant El Rastrillo. Traditional prepared spanish dishes full of the flavour of the region. From meat and fish, from starter to dessert; there is something for everyone.
Casa Ríos
In Bolonia, right on the beach of Bolonia (left side), you will find restaurant Casa Rios. A family business that owes its fame to their passion for the Cadiz cuisine. Everything tastes good. From the terrace of the restaurant you have beautiful views over the Atlantic Ocean and the most colorful sunset. A fine place to go for romantic dining
©tarifatravel