Gastronomy in Tarifa owed its fame to the huge variety of tapas bars which offer the most incredible array of tapas in a beautiful typical Andalusian setting.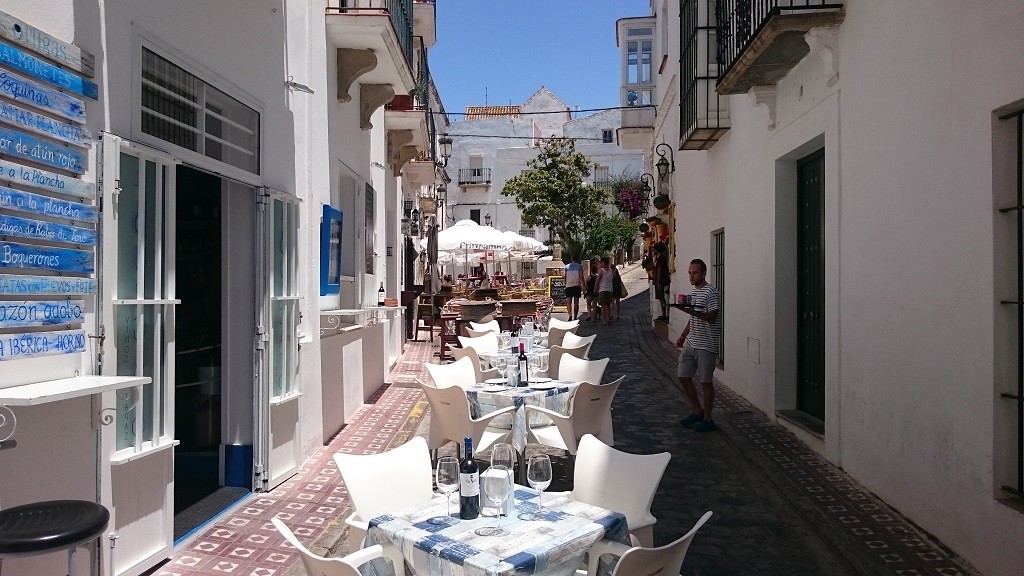 Each tapas bar has it owns style of cooking, but there is one thing we all identify with, and that`s Gazpacho, the famous andalusian chilled soup. Its a refreshing treat,
healthy,

ideal in the summer and most tourists delight in it.
There are also many mountwatering dishes based on tuna or iberian meat, typically accompanied by one of the many fine spanish wines
The top-natch restaurants where you can enjoy a leisurely meal or dinner at an unhurried pace whilst taking in some good music, the fantastic weather and the lively summer atmosphere of the open-air terraces make Tarifa an idyllic place for eating out ©tarifatravel