Tens of thousands of birds, including eagles, harriers, kites and storks, cross twice a year the strait of Gibraltar along their migratory journeys from Europe to Africa.
Indeed the Strait constitutes one of the busiest wildlife migration bottlenecks on earth. Tarifa is the perfect base for nature enthusiasts willing to enjoy this world class experience. Each time of the year has much to offer in this regard.
During July and August immense flocks of white storks and black kites overfly Tarifa on their way south to tropical Africa. This gives way, in September, to the massive migration of raptors from all over Western Europe, being possible to observe up to 20 raptors species in a single day from one of the lookouts built specially for this purpose.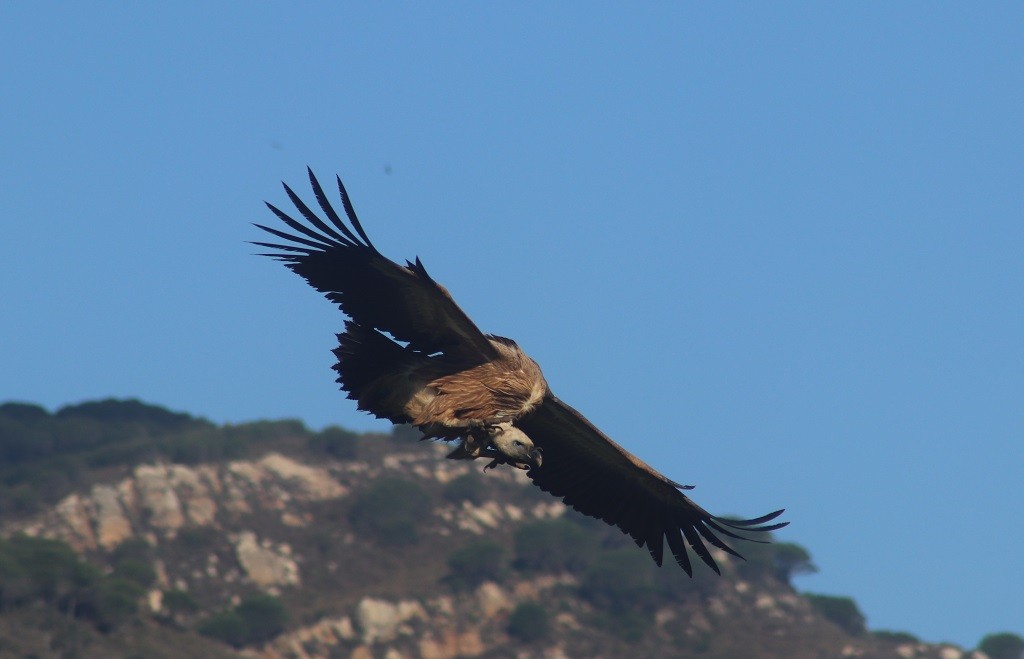 Next comes the griffon vulture turn, which congregate in huge spiralling flocks reaching the largest known concentration for the species. In winter, among many other species, the fields around Tarifa host hundreds of Cranes arrived from Scandinavia.
Finally, during the spring, all those raptors that have overwintered in Africa cross again the Strait on the way to their breeding grounds in Europe.
In addition, some of the scarcest birds in the world, such as the Spanish Imperial Eagle and the Northern Bald Ibis, can nowadays be observe in the area thanks to successfully undertaken conservation programs.
Javier Elorriaga
Ornithologist & Nature Guide
©tarifatravel